Input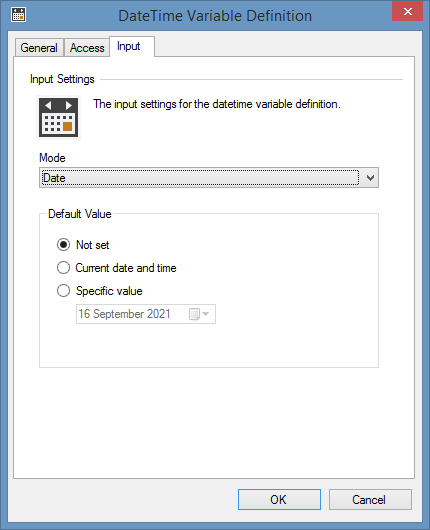 Mode
The input mode
Default Value
The default value to display to the user.
Not set




The default value is not set.





Current date and time




The date and time at the time the input is presented to the user.





Specific value




The value specified by the

system administrator

.
NOTE: The input settings are not available when the variable definition is configured as hidden in the access settings.